Established in 1985, our company Bradley Communications Corp. has been connecting journalists and sources for over 24 years. Named after Omar Bradley, the famous World War II general, we provide a variety of publications, services and training events for authors, experts, entrepreneurs, non-profit organizations, public relations professionals and others to help them score more media coverage.
We're located in the suburbs of Philadelphia and perhaps best-known for publishing Radio-TV Interview Report (RTIR), the twice-monthly magazine that 4,000 radio/TV producers across the United States read to find interesting guests as well as hosting the National Publicity Summit, a conference at which attendees have the opportunity to learn from and personally meet top journalists and producers. Click here for more information on our products and services.
We've helped launch such New York Times bestselling books as Rich Dad Poor Dad, Chicken Soup for the Soul and Men Are From Mars, Women Are From Venus. Our clients have appeared on such major national TV programs as Oprah, Today Show, Good Morning America, CNN, MSNBC, Fox News Channel, Live with Regis & Kelly, as well as many major print publications and countless radio shows.
About our principals, Steve and Bill Harrison: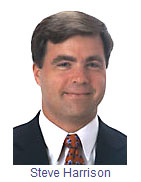 Steve Harrison is the chief instructor for most of our training programs and the company's "Mr. Outside." A graduate of Davidson College, Steve was first bitten by the media bug in high school while working as a freelance writer for the local newspaper. A 2:44 marathoner in his younger days, today Steve's running around is mostly limited to the tennis court. Steve has been happily married for 20 years to his wife, Laura. They work part-time at night as taxi-drivers for their three children (ages 10, 15 and 16).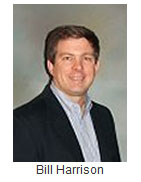 Bill Harrison is the company's "Mr. Inside" and serves as its chief executive officer, overseeing the day-to-day operations, marketing and strategic partnerships. A graduate of Haverford College, Bill began his career as a freelance photojournalist and covered such notables as Jimmy Carter, Ronald Reagan, George H.W. Bush, Ted Kennedy, Jimmy Connors, Bill Cosby, Cheryl Tiegs, Bob Hope and others. His photos appeared in Newsweek, Gannett Newspapers and on the United Press International wire service. In 1997, he did a 3,000-mile solo bicycle ride across America, from California to Florida. A voracious reader, Bill is incapable of driving past a bookstore without going in and buying many more books than he should.